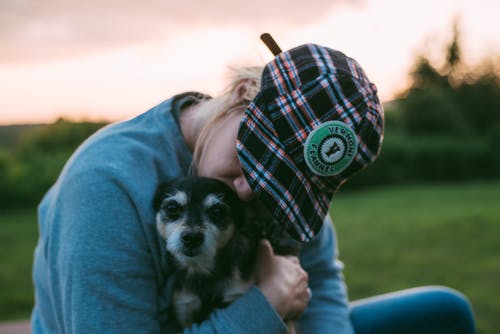 Sometimes, even with the best of intentions, forever home doesn't end up meaning forever. Life circumstances can change in unpredictable ways. Here are some things to do when you feel you need to rehome your pet.
Why do you need to rehome your dog? If it is for a behavioral problem, might there be a way forward?
House training issues are a frequent cause of owner surrenders in shelters and with some time and about 3 weeks of committed working at it, most of those issues can be resolved.
Excess barking can lead to eviction threats if the dog isn't removed from the home. Barking can have different causes including boredom (look to increase your dog's enrichment and consider ditching the food bowl), separation anxiety, or for some dogs, visual and auditory triggers can set them off.  If noises are visuals are making your dog bark, a quick fix can be to block your dog's view or muffle the sound by using white noise (not music.)
Is your situation temporary? Sometimes temporary housing problems can leave a person in a jam. See if you can find someone to foster your dog for you on a temporary basis. Rarely, a shelter may even be able and willing to help you with that. If you're in the Sacramento area, I run a Facebook group that can help connect dog fosters with people who need a temporary place for their dog to go.
Did your dog come from a rescue or a breeder? If so, you may need to return your dog to them based on the contract you signed at the time of adoption.
If you still need to rehome your dog, make sure that your posts looking for a home, include the following information:

Name
Well lit, attractive photo or photos!!!
Breed or mix, if known
Weight
Age
Vaccination status
Spayed/neutered?
Housetrained or not
What is your dog good at? Walking nicely on a leash? cuddling? does your dog have formal obedience training? tricks?
If known, whether the dog is good with children (what age?), cats, other dogs?
Where does the dog like to sleep?
Imagine what the perfect home would look like for your dog and help the reader understand whether they're a good fit.

Disclosing any issues your dog may have is important. To find the right home, you need to be up front. But that doesn't mean it all needs to get dumped out into your ad. If your dog has bitten, it is not ethical to not disclose that, including information on how bad that bite was and who the dog bit.
If your dog has done serious damage to a human or to another dog, it may not be possible or ethical to rehome the dog. If you find yourself in that situation, I'd recommend you work with a certified trainer and a veterinary behaviorist to figure out the best path forward.
Advertising to rehome your dog

nextdoor.com is a good source for finding neighbors who may be looking for a dog just like yours!
Facebook has many groups geared towards local regions to help connect people who are looking for pets with people who have pet. Search for your city "pet rehoming".
Craigslist has a bad rap, but it's not really any more dangerous to place a dog through Craigslist than any other method. My dog, Skippy came from a Craigslist ad.
Adopt-a-pet is a national website that helps rescues and people just like you to rehome their pets. They have a page for the Sacramento area to help rehome your dog.

Picking the right adopter. Meet the potential adopter, ideally in their own home, can be reassuring in this stressful situation. If they have a current veterinarian, you can ask for vaccination or veterinary care records.
Ask questions about your potential adopter's lifestyle. Where will the dog sleep? What kind of activities would they want to do with a dog?
Rescues. Most rescues are taking dogs from shelters rather than private parties. It's worth a call but if you don't have a purebred dog, you may not find they can take your dog in. But rescues can be an awesome resource for helping you rehome your dog. They may be willing to post your dog on rescue sites that help match dogs to new owners. (Ask if they'd do a courtesy post.) If you have some time, you could also ask if you could foster, while they help you find a home.
Surrendering to a shelter. While some shelters still euthanize for time or space, that is thankfully becoming more rare. Don't worry about whether a shelter calls itself "no kill". Ask them if they place all behaviorally and medically sound animals. If so, and your dog is healthy, you can feel confident your pet will get a new home. If not, there is less certainty and for that, and many other reasons, I'd encourage you to think of surrendering as a last resort.
It is becoming more common to need an appointment and your local shelter may be booked out for a few weeks. While you're waiting, you can also try to rehome and ask the shelter if they are willing to help you.You may also need to pay a fee.
I hope this is helpful. If you have other tips, please leave a comment!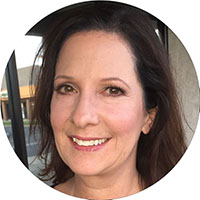 Kayla Block, MA, CTC
Owner, Understanding Dog Training
Dogs do what works! And if what your dog is doing, isn't working for YOU, let's talk! 
While we are unable to have in person visits at this time due to covid-19, we are able to deal with most behavior issues using the internet and modern technology. I offer a free 15- minute phone consult, so let's talk!