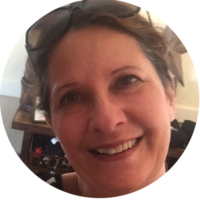 Sacramento dog trainer (and surrounding areas)
Kayla Block, provides dog training in Sacramento, Placer, and El Dorado Counties. She has deep knowledge of dog behavior and ethology.
Dog Training Credentials
Kayla Block has her master's degree in Clinical Psychology where she learned the principles of both human and animal behavior.
She is a graduate of the prestigious Academy for Dog Trainers, where she went through a comprehensive program to learn all aspects of dog behavior in theory and practice, earning her Credential in Training and Counseling (CTC) . This is a rigorous two-year program that is often called the Harvard of dog schools!
She has a certificate in Aggression in Dogs from Michael Shikashio, a leading voice in dog aggression.
Kayla is also a lead volunteer at Front Street Animal Shelter in the city of Sacramento. There, she developed her love for helping dogs with problems. She completed shelter course work in both basic and advanced dog training and helped to expand the Fearful Dogs Behavioral Modification program. She has fostered and loved nearly 50 dogs, and helped many who had mild to serious problems become adoptable pets.
Additional Courses and Workshops
Fear
Pat Miller – Fearful Dogs
Aggression & Reactivity
Trish McMillan and Michael Shikasio – Defensive Handling with Aggressive Dogs
Kelley Bollen – Understanding Aggression in the Domestic Dog
Grisha Stewart – BAT 2.0 (I don't use these techniques)
Michael Shikashio's – Aggression in Dogs (resource guarding, reactivity, human and dog directed aggression)
General
Ken Ramirez – Handling Problem Behaviors and Mistakes
Kelley Bollen – How Animals Learn
Animal Shelter Topics
Kelley Bollen

Intake and Adoptions: A Behavioral Perspective
Reading Dog & Cat Body Language and Safe Animal Handling
Stress Recognition and Reduction
Behavioral Environmental Enrichment
Canine & Feline Behavioral Evaluations
Training & Behavior Modification in the Shelter