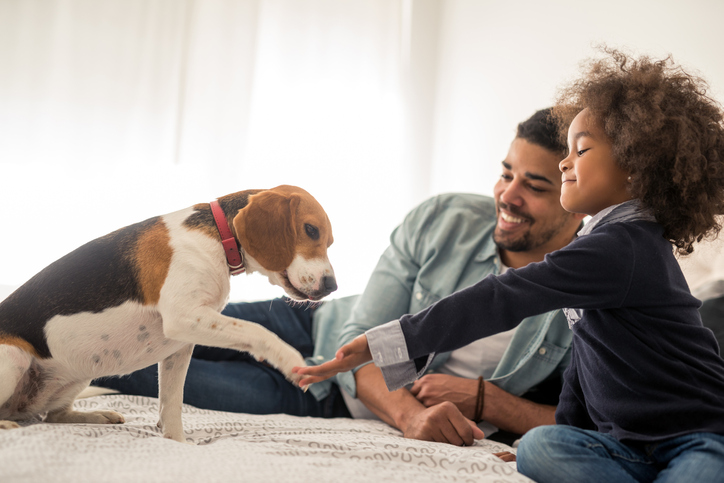 50% of children are bitten by a dog by the time they are 12 years old.
77% of those bites come from the family dog.
These bites are mostly preventable!
I Speak Doggie is a FREE program designed for 4-6 year-old kids. It's only 40 minutes long and is fun and engaging for children.
Online sessions:
Sept 24 5:00 PM
October 17 3:00 PM
I want my child to Speak Doggie!
Why is this free?
I am passionate about changing the world in this small way. (Also my licensing for the material would not allow me to charge you anyway.)
Is there any obligation?
Nope! But if you want more, I offer a 6-week program for children 6-12, and their parents to learn how to train the family dog. The program has a focus on safety, as well as general obedience.
Also, if you like the I Speak Doggie program, I'd be happy for you to pass it on to other parents with preschoolers!