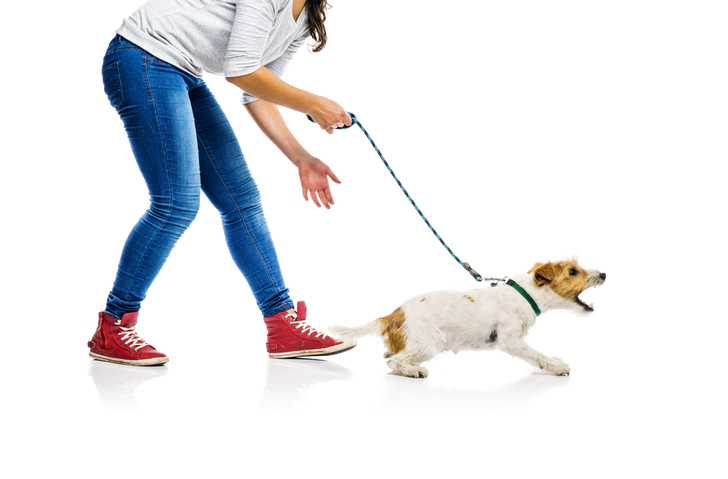 Does your dog's aggression make going out for a walk feel like a nightmare?
Does your dog scream, pull, lunge, bark, and go ballistic when you see other dogs, people, or bikes?
Secrets of Taming the Leash Monster is a FREE e-book filled with tips to have peaceful walks with your pup!
LEASH REACTIVITY ISN'T FUN
You're not having a good time and neither is your dog.
LEASH AGGRESSION IS FIXABLE
Your dog can learn what you want him to do instead of freaking out.